FOR IMMEDIATE RELEASE
20 June 2018
BISHOP BARRES TO ORDAIN DEACON LEO SONG ON JUNE 23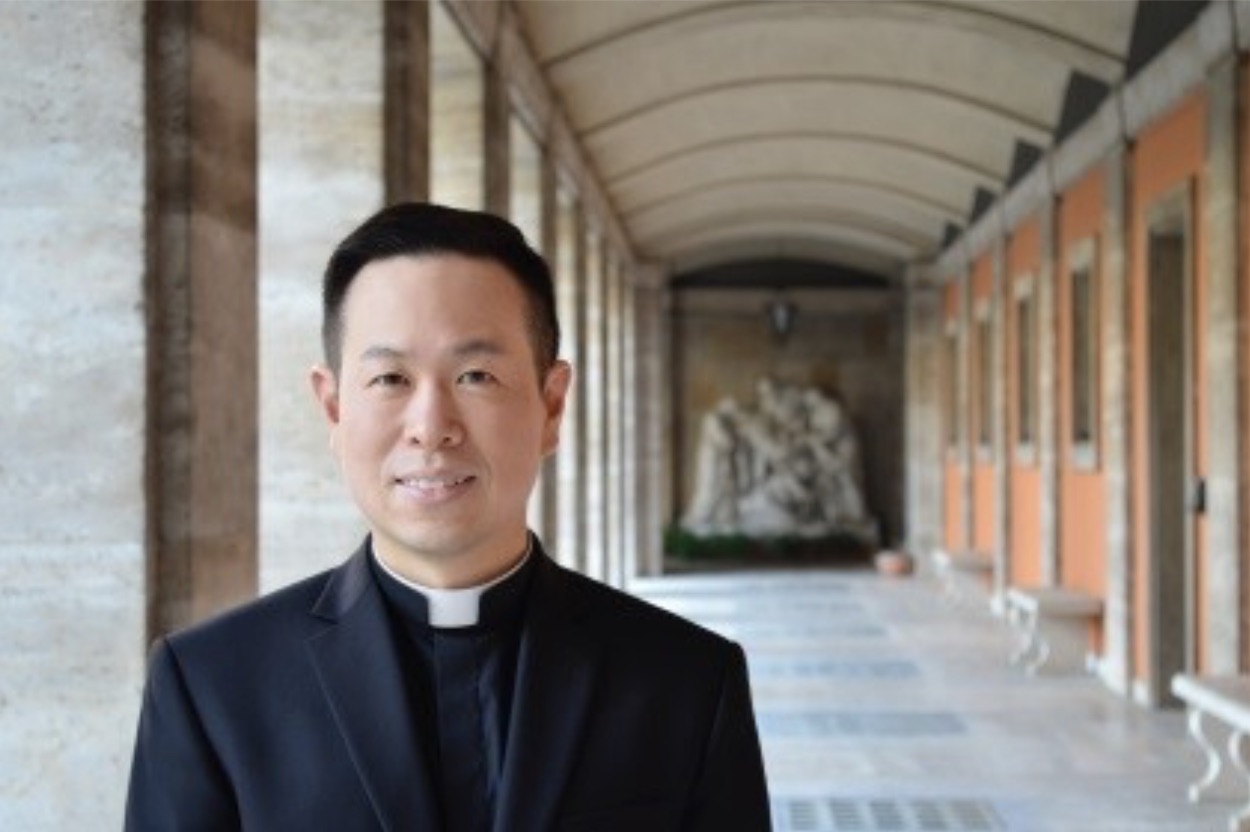 ROCKVILLE CENTRE, NEW YORK – June 20, 2018 – Most Reverend John O. Barres, Bishop, Diocese of Rockville Centre, will ordain Transitional Deacon Leo Song to the priesthood for the Diocese of Rockville Centre.  The Mass of Ordination will take place at the Cathedral of Saint Agnes, Rockville Centre on Saturday, June 23, 2018 at 11:00 a.m.  This Mass will be broadcast live on Telecare (rebroadcast Saturday evening at 9 p.m. EDT), the diocesan television station (Cablevision channel 29/137, Verizon FiOS TV channel 296, Time Warner Cable channel 471).
Mass of Ordination
Saturday, June 23, 2018
11:00 a.m.
Saint Agnes Cathedral
29 Quealy Place
Rockville Centre, New York 11571
Following ordination, Deacon Song will be assigned to a parish in the Diocese of Rockville Centre where he will serve as an associate pastor.
Deacon Leo Song, 27
Home parish: Parish of Saint Robert Bellarmine, Bayside, Queens
First Mass: Sunday, June 24 at 12:15 p.m. at Parish of Holy Name of Jesus, Woodbury
Transitional Deacon Leo Song was born in Seoul, South Korea, and moved with his parents and younger sister to the United States when he was six.  His parents wanted better economic opportunities and a better life for their family in America.  They settled in Queens, first in Whitestone and then in Bayside.
Upon graduation from the University of Illinois at Urbana-Champaign with an economics degree in 2004, Deacon Song went to work for a logistics company in Jamaica, Queens, and then to work in the operations end in the fashion industry in Manhattan.
After several years working in business, however, Deacon Song decided he wanted a more fulfilling career.  He returned to school at the CUNY Graduate Center and earned his doctorate with honors in physical therapy in 2011.  Soon after he began working at New York Presbyterian-Weill Cornell Medical Center.
"Eventually, it was God's grace that opened my heart to listen to his call," said Deacon Song.  He entered seminary in 2012.  For two years, Deacon Song studied philosophy at The Catholic University of America (CUA) in Washington, DC.  After Catholic University, Deacon Song was sent to study in Rome.  He earned his Bachelor of Sacred Theology degree from the Pontifical University last year.  This spring, he finished first-year studies toward a Licentiate of Sacred Theology degree at the Pontifical University of
St. Thomas Aquinas.  The Church of the Holy Name of Jesus in Woodbury has "adopted" him according to Deacon Song, and he will celebrate his first Mass there after ordination.
While he doesn't yet know where his first assignment will be, Deacon Song said, "I have been praying for the parishioners of my first parish assignment for six years and can't wait to meet them!"
Editor's Note:
Television cameras will be permitted in the Cathedral.  Reporters and still photographers will also be permitted inside the Cathedral but are asked to refrain from the center aisle.
About The Diocese of Rockville Centre
The Diocese of Rockville Centre (www.drvc.org) was formed in 1957 and covers 1,198 square miles in Nassau and Suffolk Counties. The diocese serves approximately 1,455,644 baptized Catholics (total population in both counties is approximately 2.9 million). There are 133 parishes plus 1 campus parish in 115 towns.  In 2015, 15,957 baptisms, 15,195 confirmations, 15,312 First Holy Communions and 3,267 marriages took place in the diocese. There are 16,047 students in Catholic elementary schools; 11,478 students in Catholic high schools and 4,400 students in higher institutions. There are 47 Catholic elementary schools (43 parish or regional and 4 private), 10 high schools (3 diocesan, 2 parish and 5 private) and one Catholic college (Molloy College, Rockville Centre) in the diocese.  There are 102,353 students enrolled in religious education programs.  Catholic Health Services (CHS) of Long Island is comprised of six hospitals, three health care centers, four homes for the aged, a regional home care and hospice network, and a community-based agency for persons with special needs. More than 17,500 employees and 4,600 credentialed physicians work within the CHS system.  In 2015, Catholic Charities assisted more than 60,000 people of every faith and background.  (12/16).
CONTACT:           Sean P. Dolan
Director of Communications
(p) 516-678-5800, ext. 625
(c) 516-510-0473
E-mail: sdolan@drvc.org