FOR IMMEDIATE RELEASE
22 June 2018
DIOCESE OF ROCKVILLE CENTRE APPOINTS NOLAN REYNOLDS TO LEAD
YOUTH MINISTRY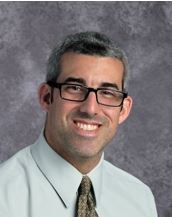 ROCKVILLE CENTRE, NEW YORK – June 22, 2018 – The Diocese of Rockville Centre has appointed Nolan Reynolds as director of youth ministry, Diocese of Rockville Centre.
The Diocesan Director of Youth Ministry is responsible for the development of pastoral ministry with middle school and high school-age young men and women in the parishes of the Diocese of Rockville Centre.  This position also provides leadership, support and direction to other ministries of the New Evangelization office pertaining to the young Church on Long Island and to bring forth Bishop John Barres' vision of Dramatic Missionary Growth.
"Nolan is a great addition," said Father Joseph Fitzgerald, interim director of the office for youth and young adult ministry and director of vocations for the Diocese of Rockville Centre.  "He is a seasoned veteran with almost 15 years of ministry at Our Lady of Mercy parish in Hicksville and Holy Trinity Diocesan High School.  He has the gift of relational ministry that connects to the youth.  He is an expert in communicating the New Apologetics to the young church that is relevant and engaging."
One of his main tasks will be to connect with diocesan youth and campus ministers, to offer support and provide opportunities for them to encounter and serve Jesus Christ and His Church," said Father Fitzgerald.
Reynolds grew up in Lindenhurst and is a graduate of Lindenhurst High School.  Thanks to a vibrant youth ministry at his home parish of Our Lady of Perpetual Help and the influence of some dynamic and compassionate priests and youth ministers, it was during high school that he encountered Christ and fell in love with his Catholic faith.  After high school, he earned a B.S. in Elementary Education from SUNY New Paltz and went on to earn a Master's degree in Theology from the Seminary of the Immaculate Conception.  Nolan has worked in youth ministry for the past 14 years in both a parish youth ministry and high school campus ministry setting.  He also has experience teaching high school religion.  In addition, he has been a speaker and chastity educator.  Reynolds is a husband and father of two boys.
-30-
About The Diocese of Rockville Centre
The Diocese of Rockville Centre (www.drvc.org) was formed in 1957 and covers 1,198 square miles in Nassau and Suffolk Counties. The diocese serves approximately 1,455,644 baptized Catholics (total population in both counties is approximately 2.9 million). There are 133 parishes plus 1 campus parish in 115 towns.  In 2015, 15,957 baptisms, 15,195 confirmations, 15,312 First Holy Communions and 3,267 marriages took place in the diocese. There are 16,047 students in Catholic elementary schools; 11,478 students in Catholic high schools and 4,400 students in higher institutions. There are 47 Catholic elementary schools (43 parish or regional and 4 private), 10 high schools (3 diocesan, 2 parish and 5 private) and one Catholic college (Molloy College, Rockville Centre) in the diocese.  There are 102,353 students enrolled in religious education programs.  Catholic Health Services (CHS) of Long Island is comprised of six hospitals, three health care centers, four homes for the aged, a regional home care and hospice network, and a community-based agency for persons with special needs. More than 17,500 employees and 4,600 credentialed physicians work within the CHS system.  In 2015, Catholic Charities assisted more than 60,000 people of every faith and background.  (12/16).
CONTACT:           Sean P. Dolan
Director of Communications
(p) 516-678-5800, ext. 625
(c) 516-510-0473
E-mail: sdolan@drvc.org