The Right Technology. Right Away.
The IT and Procurement Departments of the Diocese of Rockville Centre have obtained from IT industry leader, CDWG, an arrangement that enables schools and parishes to procure many different technology products in a variety of categories.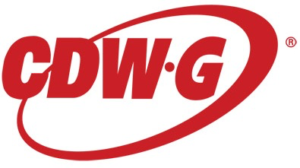 A website has been created that showcases many available standard products and provides access to the entire CDWG catalogue. This premium page from CDWG is as follows:
From this site you will be able to log in to your own account, select products from either the Featured Products section or search for any technology need you might have. You will also be able to place orders online from this same site.
Should you need a more personal experience, CDWG has put together a dedicated support team. These Account Managers will be able to assist you in selecting the appropriate product (based on your needs), aid you in navigating the website and the ordering process and answer any questions you might have regarding a technology initiative.
Also for your convenience CDWG has a How To section on the site as well. Here you will find videos and PDF documents that will take you through topics such as, quoting, tracking orders/purchases, finding products, etc. The link to that site is:
http://www.cdwg.com/content/help/demos/default.aspx?accordion=6
Your base CDWG Account Team consists of three dedicated individuals. Their contact information is:
Ian Sanders
iansand@cdwg.com
866-806-4761
In addition to the dedicated Account Team, the names and contact information for several Specialists can be found on the CDWG Premium Page.
Currently the site is live and can be accessed by the link referenced above, however, should you be interested in considering purchasing hardware as part of this arrangement via the Premium Page, you will need to establish an account with CDWG. If you feel more comfortable working through a DRVC colleague, you can also call Jack Weber at 516-678-5800 ext. 502 or email him at Jweber@drvc.org for assistance.
Our primary purpose of developing this account is to streamline the ordering and billing process.
We would highly recommend that the individual responsible for ordering the equipment should be the account owner.
If you would like to see the price structure for the many products that are available to you please use the link above to access CDWG Premium Page. In the meantime below are a few examples of the pricing that has been negotiated:
Gyration Air Mouse Elite with Low Profile Keyboard Air
Standard CDW Price: $129.99
DRVC Price: $118.94
Standard CDW Price: $228.99
DRVC Price: $171.88
Standard CDW Price: $9.49
DRVC Price: $8.09
Going forward, please feel free to reach out to me as well if you need any guidance or have questions that I may be able to assist you with in this category.