Network Outsource

www.networkoutsource.com/index
Over the past several months, the DRVC IT & Procurement Departments have met with numerous potential IT service providers in an effort to identify a supplier with the skills to address the service and infrastructure challenges that currently exist in our respective workplaces.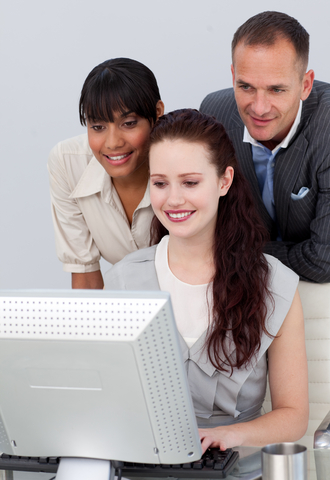 Network Outsource has been identified as an IT service supplier of preference and would like to show you how they can meet your individual technology needs.  As part of their commitment to perform, they are extending the opportunity for a Free Network Assessment of your technology systems. 
In considering whether to take advantage of this free network assessment, keep in mind that a properly functioning IT system (along with reliable support services) will help to reduce operating expenses and increase productivity for your parish or school.  A customized IT evaluation focused on the challenges facing your organization gives you valuable insight into how your systems can be optimized.
 
The Network Outsource team has demonstrated that they possess the experience and skills needed to provide support for organizations and systems at any level. They are a full-service managed technology provider, offering everything from computer networking and IT support to Voice-Over IP Phone Systems, cabling installation, and even video surveillance systems.
They offer monthly Network Management Plans in order to keep technology budgets extremely competitive and manageable.  These plans are offered on a Month-To-Month basis and require no long-term contract.
We hope you consider taking advantage of this no strings attached Network Assessment for your organization.  This is an excellent opportunity to evaluate and document your current systems as well as explore innovative solutions for the future.
To schedule your Free Network Assessment, or to learn more about Network Outsource's various offerings, please contact Jack Weber (DRVC IT Director) by phone at 516.678.5800 x 502, or email him at jweber@drvc.org.
If you have any questions about the various programs outlined, please feel free to contact either of us for clarification.
      
Discounted Offer for DRVC Locations
Network Outsource will meet with you to introduce our company and services, produce a complete Network Assessment, including a survey of existing computers, servers, network equipment, storage, security and backup systems, and provide an analysis for improvement. FREE of Charge
Network Management Plan Options
Remote Support:

Help Desk Service
Remote Support Engineering Team
Monitoring, Logging & Management
Microsoft Windows & Office Support
Windows and Anti-Virus Updates
Network & Internet Support

On-Site Support:

On-Site Issue Response
Preventative Maintenance Visits
Network & Policy Administration
Disaster Recovery & Security Plan
Technology Planning & Consultation
Dedicated Support Technicians
 

Other Available Services

Cabling and Wireless Implementation
Internet, WAN and VPN Services
Server and Workstation Installation
On-Site and Off-Site Backup Solutions

 

Server Virtualization and Hosting
E-mail Server Management and Hosting
Server Data Transfer and Upgrades
Voice Over IP Telephone Systems
Service Level Cost Guidelines
| | | | |
| --- | --- | --- | --- |
| Service  | Small Organization (Under 15 Workstations) | Medium Organization (16-50 Workstations) | Large Organization (50-100 Workstations) |
| Network Assessment | Free!  | Free!  | Free!  |
| Incident-Based Network Support  | $95 hourly  | $95 hourly  | $95 hourly  |
| Network Management Remote Support | $200 monthly | $400 monthly | $ 800 monthly |
| Network Management Remote & On-Site  | TBD | TBD | TBD |
Please check our References – Network Outsource is Proud to Currently Service:
Long Beach Regional Catholic School, The De La Salle School, Maria Regina School and Church, Holy Name of Mary School and Church, Our Lady of Perpetual Health Church, St. Aidan's Church, Long Island Catholic Magazine, Seminary of the Immaculate Conception, and the Diocese of Rockville Centre Pastoral Center, as well as Diocesan offices in Roosevelt and Seaford