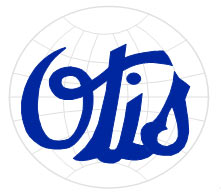 DRVC Maintenance & Service Program
Otis Maintenance OM Full Maintenance Contract
A full comprehensive program of preventative maintenance. Designed to provide the customer with maximum investment protection. This includes all routine inspections, adjustments, repairs, replacements and parts of the device.  Safety tests are generally included but will vary based on equipment type and local jurisdictional requirements.
Otis Service OS Basic Contract
Provides for routine examinations and minor adjustments and expendable parts. Major replacements and or repairs are not covered by this and performed as an extra to the contract.  Safety tests may be included but will vary based on equipment type and local jurisdictional requirements
Pricing:
DRVC & The Otis Elevator Company have established pricing guidelines for maintenance contracts based on the equipment  (traction elevator, hydraulic elevator or a dumbwaiter) and the level of coverage.  Otis Elevator Company will provide a maintenance quote at no charge however  Otis must inspect the equipment prior to providing any pricing.
Otis Elevator Company DRVC Maintenance & Service Program
As a part of our ongoing effort to secure committed vendors and suppliers to enhance our buying power, we have identified a possible vendor for vertical transportation needs: the Otis Elevator Company, a subsidiary of the United Technologies Corp.
The Otis Elevator Company provides customized elevator maintenance service to a wide variety of customers including apartments, offices, hospitals, schools and other facilities. For over 40 years, Otis has had an office on Long Island serving Nassau and Suffolk Counties.
At each location it serves, Otis will provide a contract with specific coverage based on equipment type, usage and the local site needs.  Each location will have a service technician assigned to the account that will become knowledgeable about it.
Otis can be reached 24 hours a day, 7 days a week via their call dispatching center, Otisline at 1-800-233-6847. Otisline is Otis own dispatching center where you will always speak with a trained Otis person; you will not get an answering machine or service.
With Otis and Otisline you can have the in car elevator phones programmed to call Otisline directly, this way in the event of an entrapment, the passenger will be able to speak directly with a trained person. There is no additional cost to have the phones programmed to call Otisline.
Otis Key Contact People: