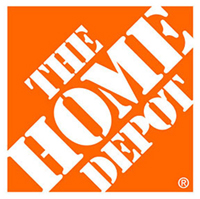 Over the past few weeks, Construction and Renovation, in concert with Procurement, have been working with The Home Depot in an effort to formulate a plan to better service our parishes and schools in both construction expertise and leveraging our materials volume to secure aggressive pricing.
Beginning Nov. 2, Home Depot is providing several Account Managers for our dedicated use to assist us for project procurement and support.
Some of the areas are, but not limited to:
Help each location place orders ( ease of access) for materials thru local Home Depot stores and coordinate the delivery / inspect the materials at your respective site. They have over 20 + locations locally to secure our orders in a timely manner.
They have provided on-site support at the Pastoral Center to review upcoming projects / Bill of Materials specifications in an effort to drive significant savings back to each location.
We will have access to General Contractors, Electricians, Plumbers, etc. which they will share with you for future use. Each of these skilled craftsman have the proper insurance indemnification, background checks, and there is a  workmanship warranty for all work at our sites going forward; plus manufacturers warranties for products.
Listed below you will find the key contact information for the Home Depot team:
Bob Krut
Phone: 516.322.1870
Fax:  877.981.1246
Email:  prodesk_1206@homedepot.com
Richard DeQuatro
Phone: 516.794.1101 x 393
Cell: 516.852.2944
Fax:  877.981.1590
Email:  Richard_P_Dequatro@homedepot.com
Robert Broad
Phone: 732.688.4121
Fax:  877.981.1586
Email:  Robert_Broad@homedepot.com
Needless to say, the success of this program is based on using our collective buying power in an effort to reduce the costs for materials and services and enhance the construction process, taking advantage of Home depot's facilities expertise and leveraging their vast materials buying power as the leader in their industry.
We look forward to working with you on this new business initiative and we hope you are excited about it as we are.