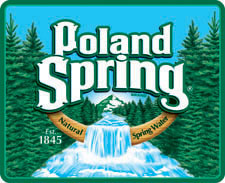 Nestle Waters North America Announces Program with DRVC                     
Nestle Waters N.A. , the proud owner of fine water products such as Poland Springs and Nestle Waters, has announced a centralized program with an aggressive pricing structure for all DRVC locations throughout Nassau and Suffolk counties.
What does this mean to you ???   Each DRVC location will receive exceptional service, preferred pricing and customer support.
What do you need to do ???        Absolutely nothing!!!!  We will reach out to you to set up a Nestle Waters North America account to review the program and the pricing rate card we have in place for you to begin the ordering process.
Program Highlights:
Please see attached master national account pricing sheet for your review and future reference
Dedicated key Account Management to ensure all your ordering and service issues are addressed in a timely manner.
Professionally trained delivery Nestle Waters NA drivers to handle your daily orders.
Cost effective options for either bottled water coolers or water filtration coolers for your consideration.
We have assigned a Direct Key Account Manager, Kenny Espinel, to handle any and all questions regarding this new and exciting program.
Please feel free to reach out to me to either place a future order or assist you in setting up your account for future deliveries of our fine products.
Kenny Espinel | Key Account Development
Manager Nestle Waters North America
O 646-739-9916 | F 646-763-8525
kenneth.espinel@waters.nestle.com