You might have purchased life insurance coverage when your family was young and the reason for having this financial protection was clear. As you get older, the insurance benefits may become less necessary. These assets can become perfect gifts to support the future of the Diocese.
A gift of your life insurance policy could be a sensible and generous course of action:
You may save taxes through an income tax charitable deduction when you transfer ownership of a policy that has a cash surrender value.
You may increase after-tax income when the money you were spending on premiums now becomes a deductible gift to the Diocese, your parish or one of our ministries.
CARING FOR THOSE WHO CARED FOR US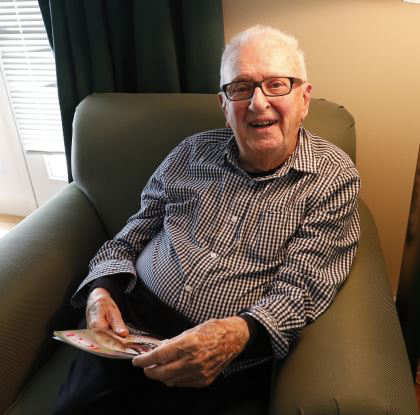 The Diocese of Rockville Centre is blessed and privileged to be able to care for its senior priests, men who have dedicated their lives to serving God and Community.  Often devoting more than 60 years to ensuring that Christ could be present daily in all of our lives, our priests have witnessed and celebrated with us life's great joys and its inevitable sorrows. They have been Christ's presence during our weddings, and our children's Baptisms and Confirmations. They have held our hands and prayed with us during our greatest challenges. They have helped us to see God in these moments and have always shared His love with us.