The Catholic Church of Long Island honors every planned gift donor with membership in the Patronus Society. We invite you to become a member of the Patronus Society, created exclusively to honor and recognize people who have helped to continue our lifesaving work through a gift to their Parish or other ministry of the Church, in their wills, trusts or estate plans. As a Patronus Society member, you'll receive a certificate of appreciation and be invited to a special annual recognition breakfast. Your gift can be recognized publicly, unless you prefer to give anonymously. The society also provides information and assistance to donors considering a planned gift.
CARING FOR THOSE WHO CARED FOR US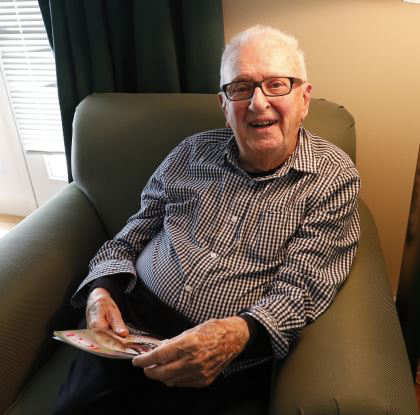 The Diocese of Rockville Centre is blessed and privileged to be able to care for its senior priests, men who have dedicated their lives to serving God and Community.  Often devoting more than 60 years to ensuring that Christ could be present daily in all of our lives, our priests have witnessed and celebrated with us life's great joys and its inevitable sorrows. They have been Christ's presence during our weddings, and our children's Baptisms and Confirmations. They have held our hands and prayed with us during our greatest challenges. They have helped us to see God in these moments and have always shared His love with us.